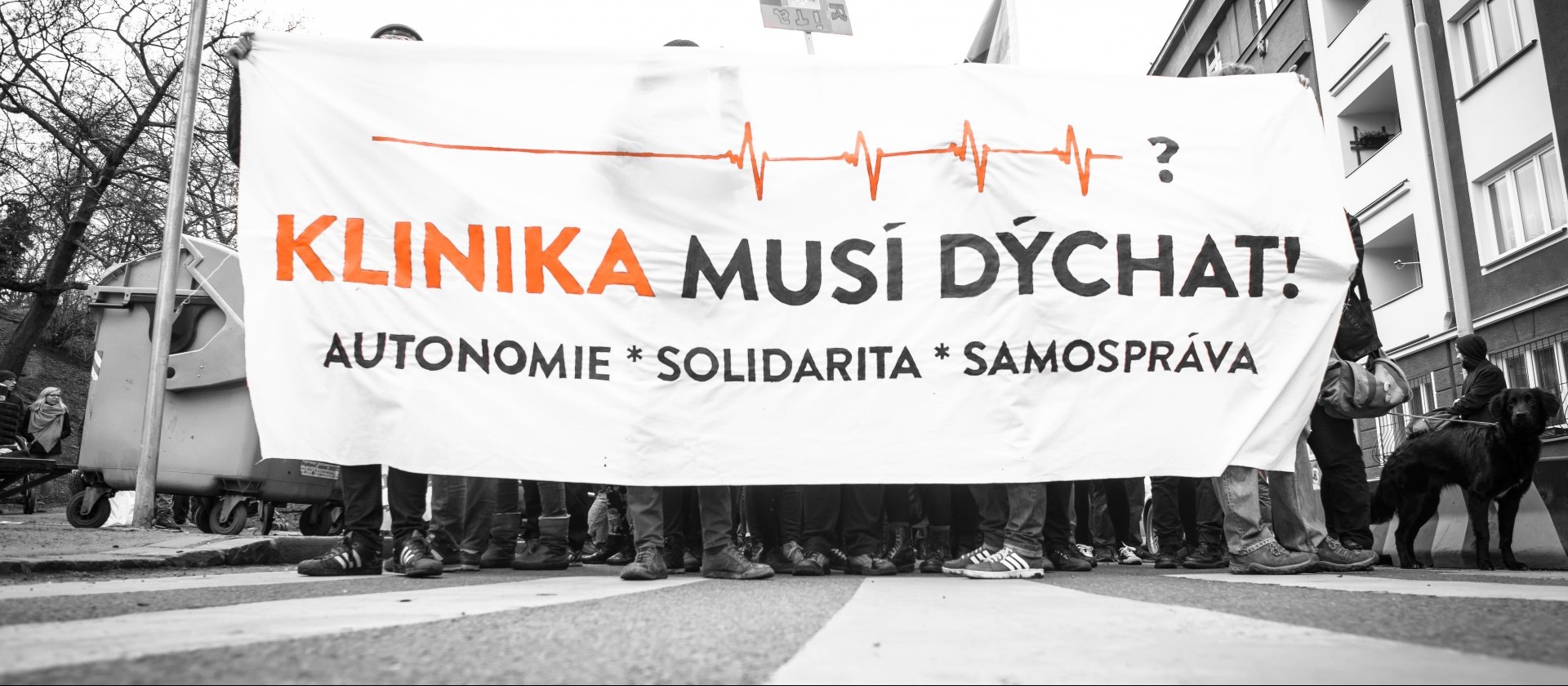 We share the call of our friends from Prague:
Don't ruin Klinika, don't ruin our city!
If nothing changes, Klinika will likely get evicted in summer. We can turn the tide – come on 9th of April on demonstration for Klinika!
Klinika still vibrates from such relations, meetings and events that find themselves trampled upon and exiled out of sight in the rest of the city. An abandoned, decaying home, collectively rebuild, open for sharing of our experiences and knowledge, alternative culture and the organization of radical politics, both of which don't back away before the brownish authoritarian swoosh around us.
Continue reading "Demonstration for the preservation of the social center Klinika in Prague"